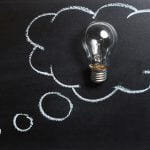 Really easy to use.

Databse Commander does exactly what it says. Very easy to use and safe.
I've learnt alot using it. The type ahead/popup of the tables is nifty. Perhaps right click paste would be a good option otherwise excellent product.
Thank you Jeremy!

Stable and reliable tool, a must-have!

This is a must-have for anyone that has a hosted instance of Automate. It unlocks a lot of capabilities that otherwise would be extremely challenging or impossible.

Very helpful consulting

Automation Theory provides an extremely comprehensive knowledge when it comes to the interaction between ConnectWise Automate and the MySQL database. I can recommend every Automate admin to book them!

Automation Theory = Awesomeness

Automation Theory's Jeremy was a pleasure to work with. He was also an expert on Automate and several versions of MySQL. He had instantaneous knowledge of solutions to issues that arose and was a whiz at resolving them. Additionally, he followed up and provided excellent advice.
I wouldn't just recommend them to anyone who needs SQL work completed. I would MOST DEFNITELY RECOMMEND THEM TO USE AUTOMATION THEORY TO GET THINGS COMPLETED PROPERLY!

Migration of MySQL 5.7 to 8.0 for On-Prem Automate Server

The project was scheduled in quickly from my order.
Jeremy completed the migration without any issues and provided additional technical information on improving Automate performance.
I am very impressed with the service and overall delivery of this project and would highly recommend this service.