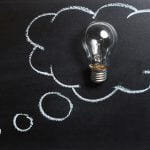 Valuable insights to our Automate enviornment

I recently had Jeremy assist with some issues we were have with our Cloud based automate install. His insight to the backend operations of automate was invaluable. I left the call with a much better understanding of how things worked from a technical perspective. He offered several solutions to the issues we were facing and I was able to implement and resolve quickly. The plugins he has created are a life-saver!!. I would recommend his services to anyone using automate and needs a higher level technical assist.

Quick response time!

Jeremy helped me out when I was in a bind moving some MySQL data. Quick response and very helpful! Very happy with the level of service & professionalism.

This guy is a helpful soul!

I'm a ginger and don't have one, so i appreciate this guys soul! Late while fixing a mistake from management, after hours of course, Jeremy was able to give me a hand quickly, and efficiently, and with more success than the vendor support. I cant thank him enough for how quickly he got me up and running. Cant go wrong.

Saved me hours of work on our Automate database

We had some table corruption in our Automate database.
Jeremy guided me through the steps to get it back in order very patiently. without his help, I would have spent hours working on this and my team would have lost an entire day of production.

Great plugin to add!

Automate has been much faster and more stable since installing the Database Tuner plugin.